MINISO, a Japan-based designer brand, was co-founded by Japanese designer Mr. Miyake Junya and a young Chinese entrepreneur Mr. Ye Guofu in Tokyo, Japan, with the former serving as chief designer. MINISO is the promoter of global "intelligent consumer products". Sticking to the life philosophy of "simplicity, nature and good quality" and the brand proposition of "returning to nature", MINISO gains popularity among consumers with its core brand edges of updating products every seven days, pricing at a low level, and targeting at intelligent consumer product chains... It sets the trend of personalized intelligent consumption in the frontier market of household consumption. MINISO was run by MINISO Industries Co., Ltd. in 2013 and entered the Chinese market in September of the same year to comprehensively come into the market of intelligent consumer products in China. It opened its doors in India in August 2017. Established in Japan in 2013, MINISO, actively explores the international market and has opened over 2600 stores till now. At present, MINISO has reached strategic cooperation agreements with more than 60 countries and regions including Indonesia, South Korea, Hong Kong, the Philippines, Thailand, Vietnam, Mexico, Singapore, Malaysia, Turkey, Canada, Australia, Brazil, Pakistan, Kazakhstan, Myanmar, Taiwan, India, South Africa, The United States, Nigeria, Russia, Macau, Mongolia, Nepal, Iraq, the United Arab Emirates, Egypt, Cambodia, Laos, Georgia, Japan, Ukraine, Morocco, Germany, Saudi Arabia, Uganda, Panama, Chile, Bangladesh, Madagascar, Sri Lanka, Kenya, Uzbekistan, Armenia, Tanzania and Azerbaijan, with an average monthly growth rate of 80-100 stores. MINISO advocates the philosophy of quality life and in the brand spirit of "respecting consumers", dedicates itself to providing customers with products of "high quality, competitive price and creativity". With simple and quality features, most MINISO products are priced between ?150 & ?450, thus earning love from the major consumers aged from 18 to 35. MINISO strives to provide consumers with smarter, simpler and stylish products, so as to make the consumer experience happy when shopping. Taking product structure optimization and product management as its priority, MINISO insists on selecting materials used in product design & development from all over the world. 80% of the designs are from Japan, Korea, Sweden, Denmark, Singapore, Malaysia and China, etc. While pursuing high quality and intelligent technology, MINISO also attaches great importance to consumers' shopping experience and devotes itself to creating a culture of quality service, to convey features such as intelligence, leisure, quality and creativity through a great shopping experience.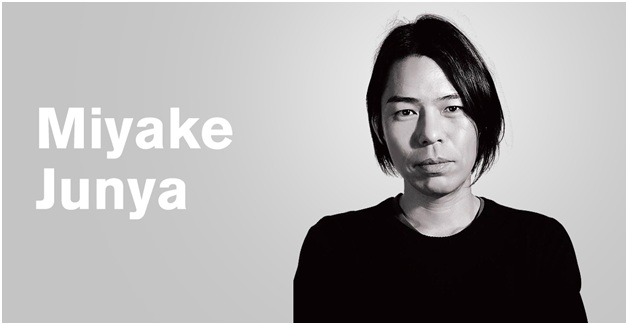 Co-Founder of MINISO: Miyake Junya
Miyake Junya serves as the co-founder and chief designer of MINISO, after a successful design career at a number of international fashion and casual brands. After graduating from the Bunka Fashion College (which boasts of having Kenzo Takada (founder of KENZO), Yohji Yamamoto and Junko Koshellono as its alumni), one of the top fashion design institutes in the world, Miyake Junya gradually emerged in the field of design. With a design philosophy of "simple, natural and quality", he became the leader of the Japanese school of "natural lifestyle" and a contracted designer for many international brands.
Today, Miyake Junya leads the design team in Japan and is guided by the principle "back to the essence of products." He is excited to share the Japanese design philosophy with customers around the world and continue to provide excellent products and genuine goods at a fair price.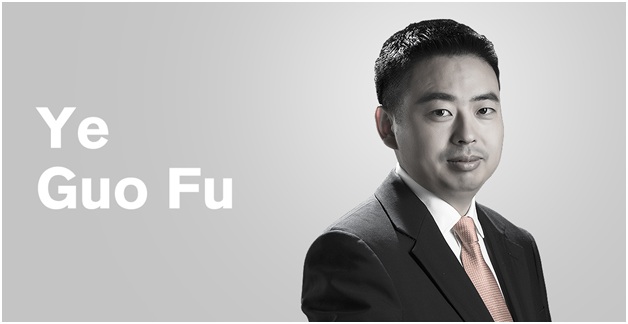 Co-Founder: Ye Guofu
Ye Guofu is a leader and visionary in his mastery of the trendy fast-fashion industry. During the period of Chinese economic transformation, he seized the opportunity to improve the social quality consumption patterns, establishing a brand new business model in China, which monopolizes China's offline flow of customers. In 2013, he assembled a team of Japanese designers to be the shareholders and established MINISO. They opened about 1000 stores around the world within three years. By 2015, MINISO's global revenue reached USD 750 million.
Ye Guofu believes that the era for "good quality with low price" products in China has just begun. In this era, the actual value of a brand should be beneficial to millions of people. These very values and principles have induced the inception of MINISO.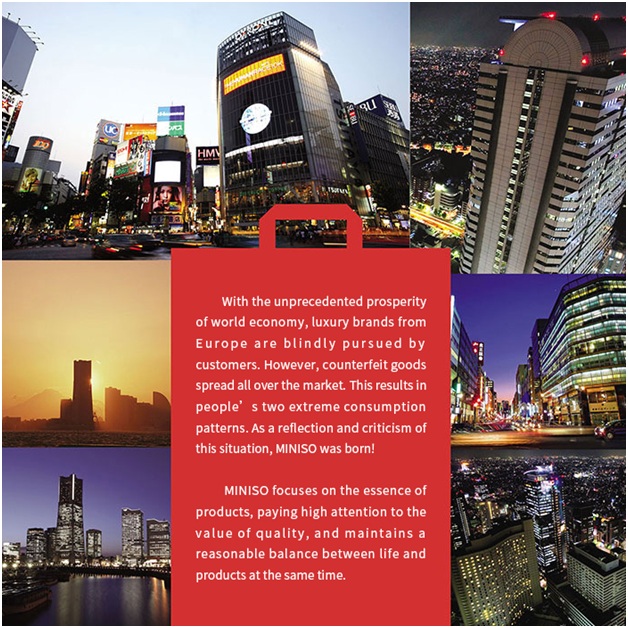 With the unprecedented prosperity of world economy, luxury brands from Europe are being blindly pursued by customers. However, counterfeit goods are also spread all over the market which results in people's two extreme consumption patterns. As a reflection and criticism of this situation, MINISO was born!
MINISO focuses on the essence of products, paying high attention to the value of quality and maintaining a reasonable balance between life and products at the same time.
MINISO advocates the philosophy of quality life and, in the brand spirit of "respecting consumers", dedicates itself to providing customers with products of "high quality, competitive pricing and creativity". With simple and fashionable high-quality design, most of our products MINISO are priced really competitively, allowing us to get major buy-in from consumers.
MINISO takes product structure optimization and product management as priority and selects quality materials from across the world, 80% of which are from Japan, Korea, Sweden, Denmark, Singapore, Malaysia and China. In addition to quality and creativity, MINISO attaches importance to shopping experience of customers by creating a culture of quality service.
MINISO focuses on fashionable and leisured articles for daily use, including creative home furnishings, health and beauty, accessories , office supplies, sports and gifts, seasonal products, etc., which cover every aspect of life. Inspired by nature, MINISO pays attention to resource conservation and environmental protection while pursuing high quality, so as to make simple products of fine design more natural and close to life.
Have you ever imagined melting lazily into the couch and having a chat with kids, or just do random and regular things with the whole family together? These ordinary times contains the most extraordinary moments in life and are the warmest moments. Life is about our home, which is always deep in our hearts as the most nostalgic place. MINISO takes "life" and "family" as the core concepts, designs and develops different series of household and consumer products.
MINISO is not just a brand name but also a way of life style. It does not deliberately emphasize on the so-called fashion or personality and consider that popular brands should raise their status. On the contrary, MINISO stands on consumers' point of view when developing products, which is - back to the essence, getting rid of showiness and returning to the nature.
MINISO enriches our lives with a wide range of products at reasonable prices. It is like a compass, pointing to the "basic" and "natural" directions by providing simple and natural products.
As a member of society, MINISO actively explores the correlation between the Earth's environment and human civilization, paying attention to the health problems in the community and the environment, to ensure the health and safety of products or materials are healthy and safe, without neglecting any impact on the environment and natural which may arise as a result of its operations.
Moreover, MINISO is in strict compliance with the basic principles to offer high quality products and energy saving blueprint. At the same time, MINISO constantly cooperates with global environmental protection organizations, aiming to provide various types of natural and environmental friendly products to consumers.