We're here to help today's youth discover affordable little joys
MINISO is a international product retailer, offering high quality household goods, cosmetics and food at affordable prices. Founded by CEO Ye Guofu, MINISO has opened more than 4,200 stores in over 80 countries and regions since 2013, including the US, UK, Canada, Australia, Spain, UAE, India, and Mexico.
A retailer delivering fun, high-quality new goods
We have a saying at MINISO that "a better life has nothing to do with the price" – and that is the mission that drives us to deliver well-made and highly-designed goods for value- and quality-conscious consumers worldwide.
From our product development to the feeling we want our customers to have, MINISO is based on three core principles:
Affordable high quality: guides our decisions from design to materials
Joy: the response our customers experience while in our stores
Lighthearted: the relaxed and happy feeling when encountering the large variety of goods available
And in 2020, MINISO launched a new slogan, "Life is for fun, MINISO." MINISO aims to become a brand that is even better in tune with today's youth, more clearly understanding their attitudes and behaviors in order to bring them the most enjoyable shopping experience possible. It is their voices we hear when we create "back to basics" designs that mimic nature or select new brand partnerships.
MINISO has collaborated with world-famous brands including Coca Cola, Marvel, Hello Kitty, Sesame Street, Mickey and Minnie, Pink Panther, We Bare Bears and Beijing's Palace Museum, releasing playful crossover products that have been hugely popular with our shoppers.
We believe we have one of the most flexible retail business models – from our franchise operation structure to our world-class supply chain sourcing materials and manufacturing – that allows us to bring new and trendy products to shelves frequently.
To keep that product pipeline full and i
n a continued commitment to original design,
we have
established the MINISO Design Academy (M
DA
), and teamed up with some of the best designers from Finland, Denmark, Norway, Spain and South Korea to create
high
-quality products that skillfully blend creativity and
practicality – winning
the brand
a series of international design
accolades
such as
the
iF
, Red Dot and A' Design
a
wards.
We believe these core elements of our business will continue to be our winning retail formula in years to come.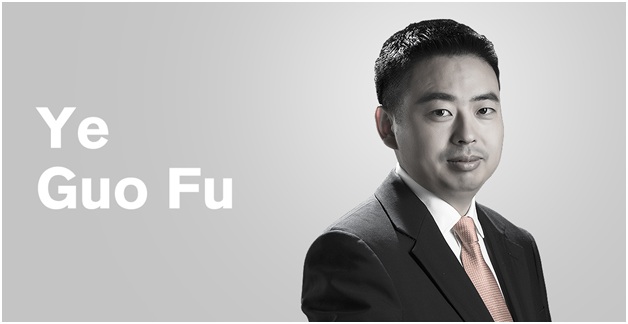 Founder: Ye Guofu
As the founder and CEO of MINISO, Ye Guofu accumulated immense mastery in trendy fashion during the period of Chinese economic transformation and seized the opportunity to improve the social quality consumption patterns, bringing a brand new business model in China, which almost monopolized China's offline flow of customers.
Ye Guofu considered that the statement "the higher the price, the better the quality" is only the excuse for those enterprises finding a way to sell products at a high price. Those "low price with bad quality" products resulted from the profiteering desire are originated from the period of command economy.
The time for "good quality with low price" products in China has just begun. In this era, the actual value of a brand should be beneficial to millions of people rather than providing services to the nobility and the rich. These very values and principles have induced the inception of MINISO.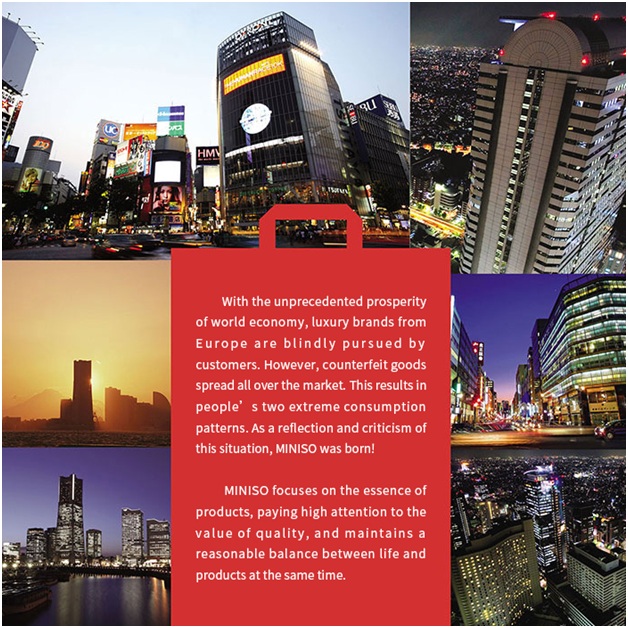 With the unprecedented prosperity of world economy, luxury brands from Europe are being blindly pursued by customers. However, counterfeit goods are also spread all over the market which results in people's two extreme consumption patterns. As a reflection and criticism of this situation, MINISO was born!
MINISO focuses on the essence of products, paying high attention to the value of quality and maintaining a reasonable balance between life and products at the same time.
MINISO advocates the philosophy of quality life and, in the brand spirit of "respecting consumers", dedicates itself to providing customers with products of "high quality, competitive pricing and creativity". With simple and fashionable high-quality design, most of our products MINISO are priced really competitively, allowing us to get major buy-in from consumers.
MINISO takes product structure optimization and product management as priority and selects quality materials from across the world, 80% of which are from Japan, Korea, Sweden, Denmark, Singapore, Malaysia and China. In addition to quality and creativity, MINISO attaches importance to shopping experience of customers by creating a culture of quality service.
MINISO focuses on fashionable and leisured articles for daily use, including creative home furnishings, health and beauty, accessories , office supplies, sports and gifts, seasonal products, etc., which cover every aspect of life. Inspired by nature, MINISO pays attention to resource conservation and environmental protection while pursuing high quality, so as to make simple products of fine design more natural and close to life.
Have you ever imagined melting lazily into the couch and having a chat with kids, or just do random and regular things with the whole family together? These ordinary times contains the most extraordinary moments in life and are the warmest moments. Life is about our home, which is always deep in our hearts as the most nostalgic place. MINISO takes "life" and "family" as the core concepts, designs and develops different series of household and consumer products.
MINISO is not just a brand name but also a way of life style. It does not deliberately emphasize on the so-called fashion or personality and consider that popular brands should raise their status. On the contrary, MINISO stands on consumers' point of view when developing products, which is - back to the essence, getting rid of showiness and returning to the nature.
MINISO enriches our lives with a wide range of products at reasonable prices. It is like a compass, pointing to the "basic" and "natural" directions by providing simple and natural products.
As a member of society, MINISO actively explores the correlation between the Earth's environment and human civilization, paying attention to the health problems in the community and the environment, to ensure the health and safety of products or materials are healthy and safe, without neglecting any impact on the environment and natural which may arise as a result of its operations.
Moreover, MINISO is in strict compliance with the basic principles to offer high quality products and energy saving blueprint. At the same time, MINISO constantly cooperates with global environmental protection organizations, aiming to provide various types of natural and environmental friendly products to consumers.